What's Better For SEO a 301 or 302 redirect?
In 2018, there's still a bit of confusion about which redirect is best to use for search engine optimization ( SEO).
There are various articles in the search marketing industry on the topic of 301 and 302 redirects, and many say that a 302 redirect will not pass PageRank and that 301 redirects are best for SEO.
Is that still the case in 2018? Let's take a look at what we know.
Implementing 301 redirects
The quick response to the question, "Should I use a 301 redirect when I want to permanently move content from one webpage to another ?" is "Yes ."
If you want to be sure the search engines understand that your universal resource locator ( URL ) has permanently moved to a new location with equivalent content and should pass link equity, then yes, use a 301 redirect.
Does a 301 ( or any 30X redirect ) still pass PageRank? Another quick answer: Yes!
In 2016, Google spokesperson Gary Illyes ( @methode ) affirmed all 300 level server-side redirects pass PageRank, regardless of whether it's a 301, 302, 307 or something else.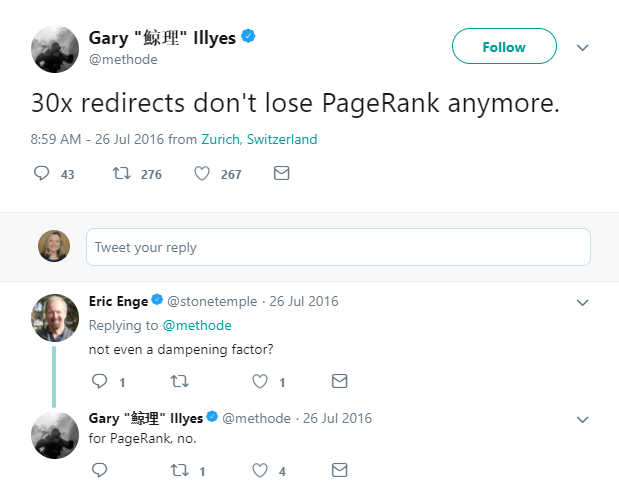 Gary Illyes (@methode) updated his statement again in 2017: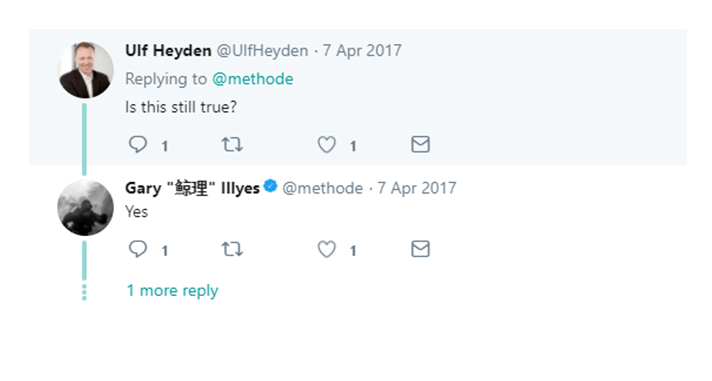 Gary Illyes has also recommended site owners "go with whatever you like" as far as redirects go, as 301s and 302s to identical content both pass the same PageRank.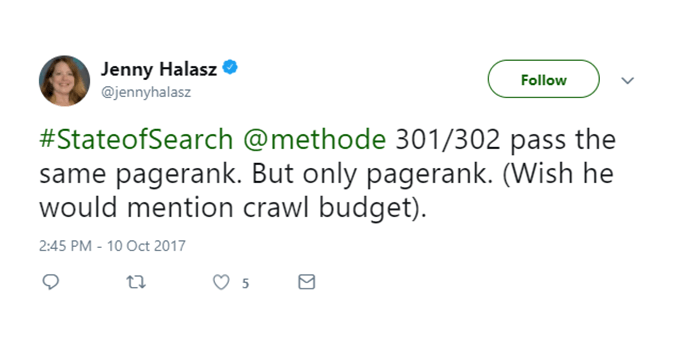 And if you're just concerned with Google, you don't have to be as concerned with redirects anymore. If you follow Gary's advice and use the redirect you think is best suited to the situation, you probably won't have many indexing issues with Google.
However , if you're in the United States , Google may not be the only engine to worry about ; in 2017, Bing claimed to have 33 percent of the market share :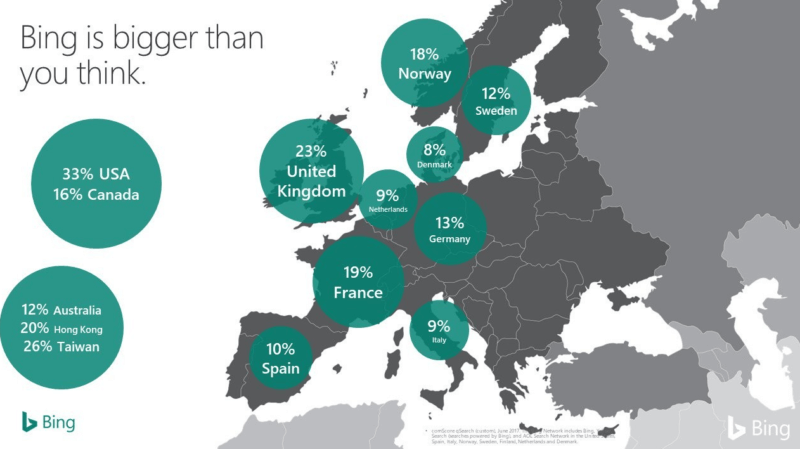 Bing's webmaster guidelines still say, "Bing prefers you use a 301 permanent redirect when moving content, should the move be permanent. If the move is temporary, then a 302 temporary redirect will work fine."
Bing said in 2011 that 302s which look permanent are eventually treated as 301s and pass link equity, but if you want to ensure the link equity is passed sooner, you should use a 301 before a 302 if you know the redirect is not temporary.
Worldwide
Worldwide
If you're optimizing for users in China, where Google currently only has 1.5 percent of the market, you probably care more about what Baidu and Shenma say about redirects than Google or Bing, and you should use permanent redirects for permanently moved URLs just to be safe.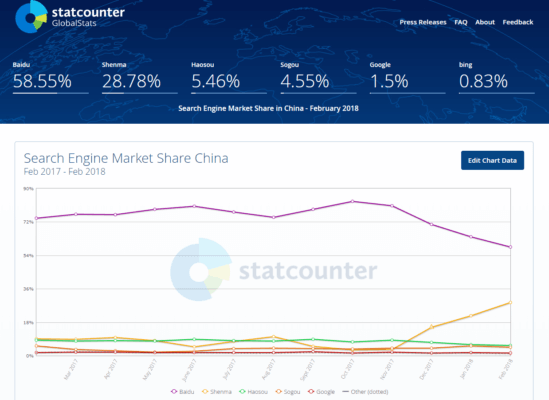 Best practice
If you're redirecting one URL to equivalent content, and you don't expect that content to come back to the original URL, and you want the link equity to pass sooner than later, use a 301 redirect. In general, you can't go wrong with a 301 redirect for redirecting permanently moved equivalent content for SEO.
Still confused? Use this simple flowchart as a helpful guide: